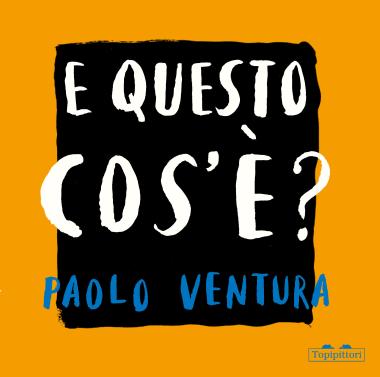 If "Che cos'è?", the first book by Paolo Ventura, invited toddlers to play with circular shapes, "E questo cos'è?" is all about squares. An aquarium, a box, a blackboard, a dice... how many things can a square be? A swinging sequence of questions and answers, to change point of view, to observe and to ideally continue and enjoy the game.
A book for:
observing shapes;
observing how many things a shape can be;
imagining how a line may transform.