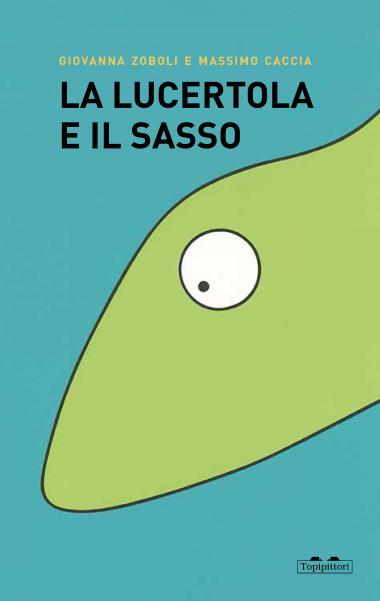 A timeless love ties the lizard to the stone. She loves the sun; he loves quietness. He's warm; she's steady. She loves silence and she's very fast. He is silent and still. Since unmemorable times, they were made for each other. Giovanna Zoboli and Massimo Caccia tell a subtle, minimal story that occurs every day, in any season, in any part of the world, celebrating the beauty of the natural world. 
[Text in Italian]
A book for:
finding out what distinguishes us; 
thinking about what we like about others; 
imagining the stories of the stone and the lizard.