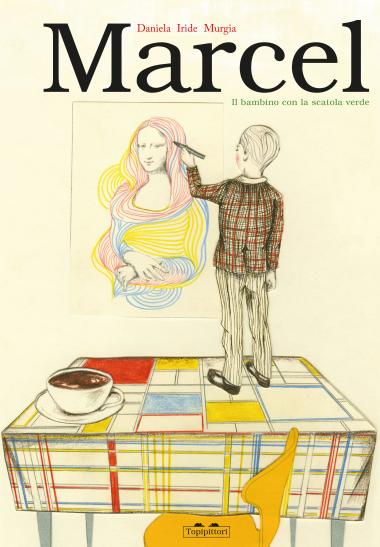 Marcel is a strange guy. He loves chocolate like all other children, but when he sees a bell tower he dreams of climbing on top of it and flying horseback to the moon. The world is like a large game room to him: appealing, mysterious, full of things to be discovered. With his imagination, he is able to transform and give new life to anything he touches. His eyes see things that no one else sees, especially old-fashioned, outdated stuff. His classmates gave him a nickname for this. Find out what it is by reading this book, that tells the sparkly childhood of one of the greatest artists of the Twentieth century: Marcel Duchamp.
[Text in Italian]
A book for:
getting to know Marcel Duchamp;
learning to see things in a different way;
discovering the power of imagination.