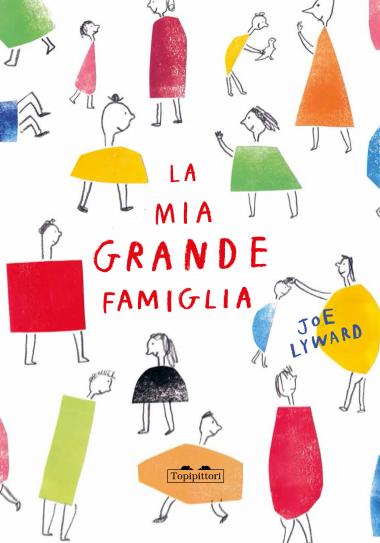 What is a family? Sooner or later all of us get lost in the maze of kinship, trying to understand who is a great-uncle and a stepfather, what is a son-in-law and a daughter-in-law, who's married to whom, and why someone just born, immediately becomes uncle or nephew to someone else. The protagonist of this hilarious book, together with his father, ventures to climb his own genealogical tree, happily discovering himself as a part of this big, lively, crowded universe, to a very sweet ending. 
[Text in Italian]
A book for:
thinking how a family can be a messy, funny place;
realizing how things can be very complicated but very simple too;
trying to draw their own genealogical tree.
Also published in:
German, (Simplified) Chinese, English (UK), Spanish.