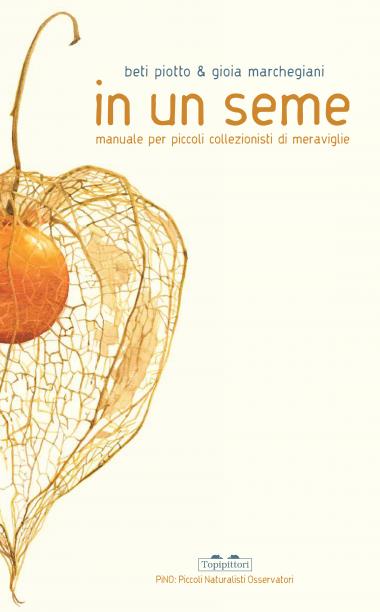 Seeds have endless and amazing forms. They can move, spread, and adapt to the environment. They're the perfect emblem of life: a seed, no matter how small or big, contains everything it needs to survive. This PiNO book was written by Beti Piotto, an agronomist specialized in biodiversity, and illustrated by the fine naturalist drawings of Gioia Marchegiani. [Text in Italian]
A book for:
learning types and forms of seeds;
learning how seeds transform;
trying to classify and draw the seeds we find.