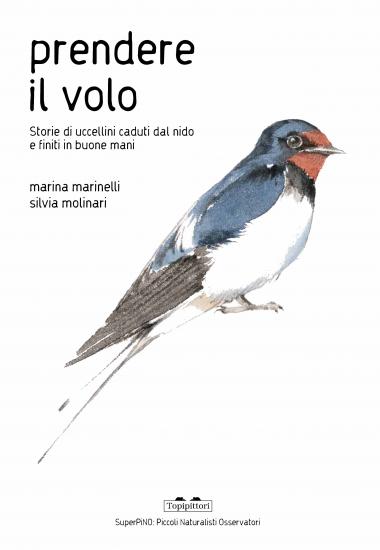 Blackbirds, titmice, sparrows, martins, jays, swifts, jackdaws. Birds are the protagonists of this SuperPiNO by Marina Marinelli, passionate about ornithology, and Silvia Molinari, naturalist illustrator. Seven stories of birds in troubles, from rescue to liberation, to learn how to take care of small winged creatures. [Text in Italian]
A book for:
learning how to save, feed, tame and set free a little bird fallen from its nest; 
learning how to distinguish the different species by their nest shape, feathers and eggs; 
keeping a journal and describing their naturalistic adventures.