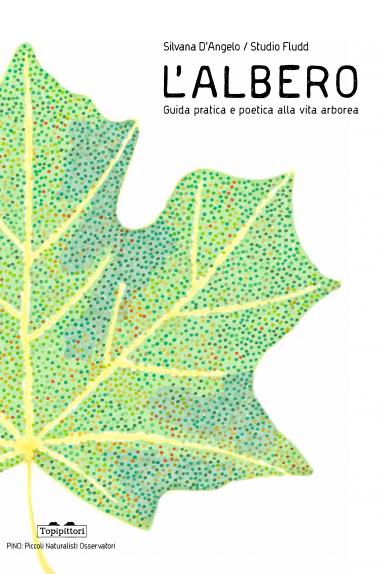 Being the third book of PiNO collection about Science and Nature, L'albero is a poetic and scientific exploration of the life of plants through images inspired on traditional botanical illustration, graphic representations, verses, a little dictionary and an observation lab. Different and complementary instruments to initiate children to the secrets of trees: leaves, fruits, roots, seeds, trunks, bark… The luminous texts by Silvana D'Angelo are illustrated by Sara Maragotto and Caterina Gabelli from Studio Fludd.
A book for:
learning the circle of life of trees into detail;
learning how to analyze, plant and take care of seeds; 
recognizing the different species in nature.