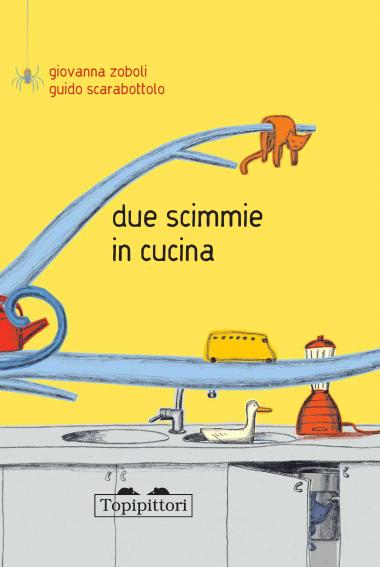 Above any other thing, Michele loves monkeys. He reads in his book that monkeys spend their time reading, dancing, playing, and discovering the world. On the other hand, Michele's sister has more important things to think about: her days go by between a Chinese lesson and a ballet class. But is it really true that the busiest people are the happiest too? Michele invites her sister to spend an afternoon as monkeys do.
[Text in Italian]
A book for:
finding animals into objects shapes;
counting all the animals that live on trees;
spending a monkey-like afternoon. 
Also published in:
French, Portuguese (Brazil).