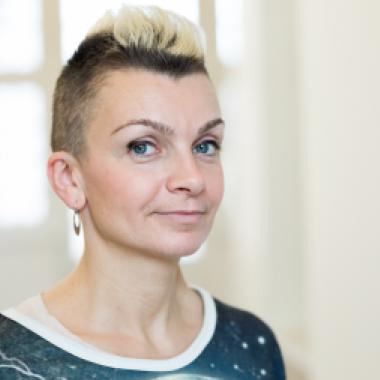 Lina Itagaki (1979) is an illustrator and comics artist from Lithuania. After a long turn, she felt a strong urge to learn to draw and she entered the Vilnius Academy of Arts, where she received a bachelor degree of graphic art (printmaking) in 2014. 
In 2015 she was awarded the Third Prize at the Book Art exhibition Illustration and books 2015 in Vilnius, Lithuania, and TOP 10 illustrators award at COW International Design Festival in Ukraine.
Siberian haiku, published in 2017, was Lina's first full size graphic novel and the most successful project - it was nominated The main Year's Award at the Book Art contest, was selected as The most beautiful book of the year 2018 and won many other awards in Lithuania. Besides than Italian, the book has also been translated into French, English, Latvian, German and other languages.
In 2019 Lina's first book for children about Lithuanian history was published, and she is currently working on a biographical comic which will be published in 2020 in Albania.