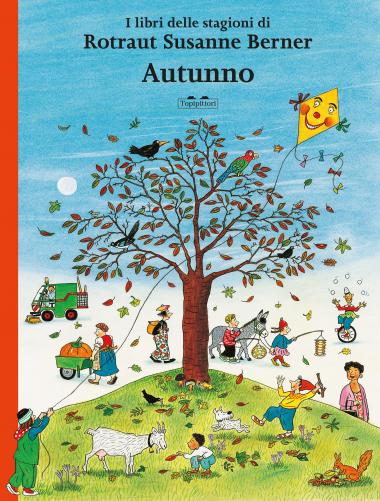 Autumn has come. People gather together to celebrate at the country fair. An exhibition is going on at the cultural centre to reward the most beautiful pumpkin of all. Children are excited for the lantern parade. The amazing Susanne Berner's Wimmelbuch series follows with Autumn. A silent book about seasons in the city, that never ends. The renown German illustrator Susanne Berner, Hans Christian Andersen Award winner in 2016, brings readers for a stroll in the same street but in different times of the day and of the year. A glimpse of urban life, bustling with people, plants, animals, activities, weird stuff.
A book for:
observing changes and details;
making up stories for all the characters;
learnig the great game of attention.