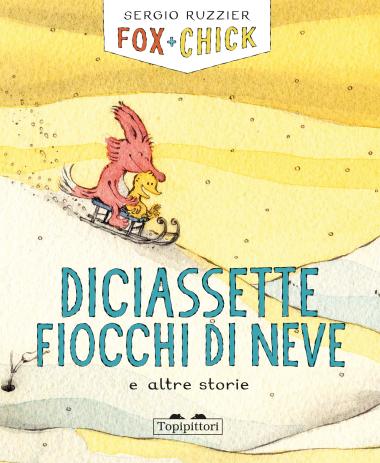 Last time we left Fox and Chick mingling with kangaroos, searching for hammers and organizing surprise parties. In the first of these new stories, Chick climbs on top of a tree, but he doesn't know how to get down; in the second, he's eagerly waiting for the snow to fall; in the last one, Fox gives him a special gift. The adventures of our fellows, candidates for the Nobel prize of friendship, continue.
A book for:
telling about friendship;
making a gift to a friend;
laughing together.