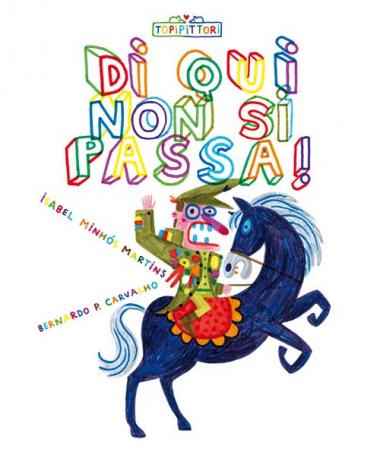 In this book you'll find a general, an officer and many people eager to "go beyond". But going beyond is not possible: it is forbidden to cross the frontier of the page. There's no reason for that, the general has just ordered so. It's an abuse of power. From this simple, common fact, a funny story starts and turns into a truly surprising ending. The authors of a successful book such as P di papà, are back with this book full of colours, of little stories that children are to follow along 40 cheerful pages to improve their civic awareness.
[Text in Italian]
A book for:
thinking about freedom;
about unfair orders;
about the possibility to break a rule.