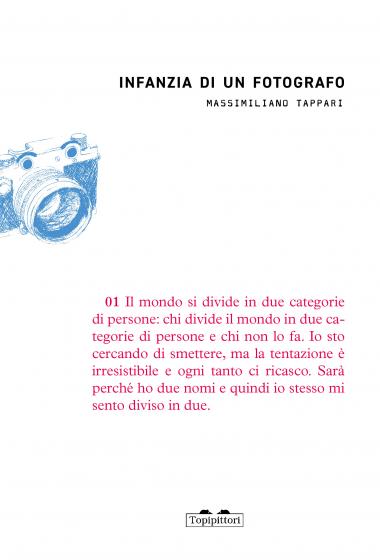 Massimiliano Tappari, photographer and writer, inaugurates the new collection 'I topi immaginari': books made of short, or very short, stories, episodes, memories, words and figures that turned out to be fundamental for the construction of the author's imagination and self. A photographer's childhood focuses on vision, which is being trained from his first months of life to record images, light and shadow, sensations and details.
A book for:
trying to write a memoir through pictures; 
remembering something of which we have no record; 
thinking about how the first images of our childhood influence us at present.