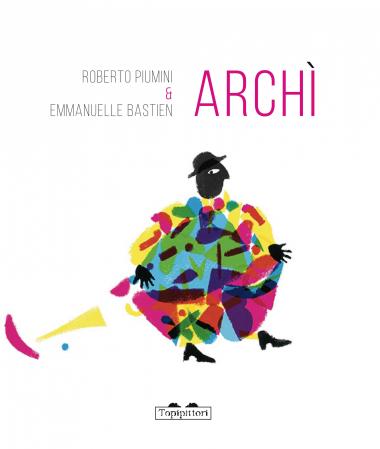 This is the short colourful story of a mysterious guy: Archì. Archì is a small funny man who looks like some sketch comedy character. Cheerful and gloomy, he doesn't know anything: he falls down, he's astonished, he's happy, he stands up again. But he knows about the wind, the birds, loneliness and resting. Archì is made of many colours, he looks like a worldview from the moon, but also like a bag from whose holes things fall off and he's got nothing left inside. Yet, everywhere Archì passes by, anything around wakes up, comes to life, sings, plays, lifts up and rejoices. Because Archì is just like children, who walk along their life, spry, strong, relentless, generous and curious about anything.
[Text in Italian]
A book for:
dealing with inner richness in an easy-going way; 
learning to give something of ourselves; 
playing with shapes and colours.