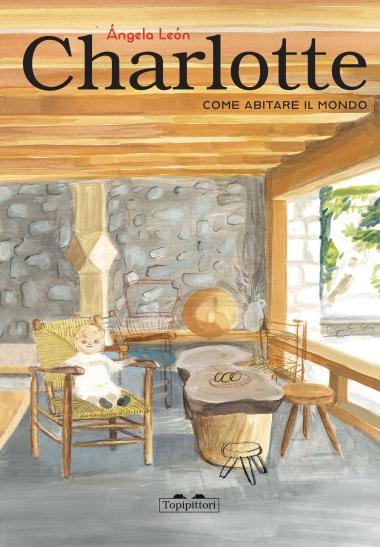 Paris in 1903 is a very modern city. The underground is already working, and people have a lot of free time: they go to cafés and have delicious pastries. The most interesting things happen there, Paris is the most popular city for artists. That year Charlotte Perriand was born. Charlotte spends a lot of time in the countryside, and dreams of climbing the highest mountain in the world. A great sportswoman and music enthusiast, she is attracted by empty space because emptiness, she says, may contain anything. She was interior designer of famous buildings with Le Corbusier and, together with Jean Prouvè, she designed other furniture pieces and chairs. Thanks to her love of mountains, she will be asked to design the Les Arcs ski resort. Ángela León, after telling the life of Lina Bo Bardi, introduces us the adventures of another restless protagonist of 20th century culture and art.
A book for:
discovering life and works by Charlotte Perriand;
thinking about the meaning of 'empty';
designing a shelter for someone who needs it.