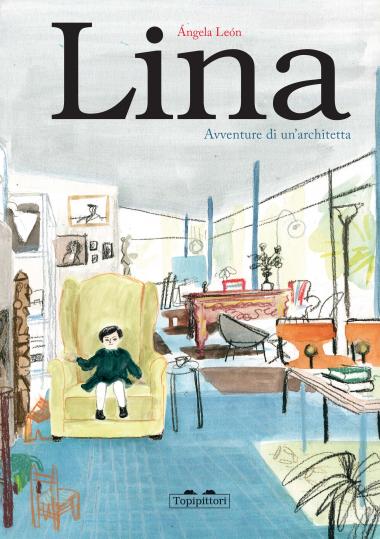 The world in 1914: people wear hats, watch horse races and go to picnics, many of them work in factories, women ask for more rights, the Great War starts (and will end four years later). That same year, Lina Bo Bardi was born in Rome. She wants to become an architect and she's firmly convinced that architecture cannot exist without people. She devotes herself to study and design, she runs building sites and she founds very important magazines. She escapes the war and travels to Brazil, where she'll meet famous architects learning a great deal from them. Ángela León writes and illustrates the life of a great protagonist of Twentieth Century Art and Culture. [Text in Italian]
A book for:
learning about Lina Bo Bardi's life and work;
thinking about how design can change people's quality of life; 
thinking about the meaning of living spaces. 
Also published in:
Portuguese (Brasil), Korean.