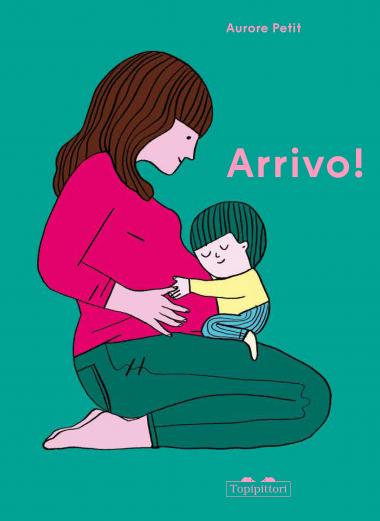 After her first book about motherhood (Una mamma è come una casa), Aurore Petit tells the story of the second child coming to life, through simple yet universal topics like listening to her heartbeat, announcing her birth to her little brother, finding new roles in the family. The narrator's voice is that of the baby to be born, who discovers the world through sounds and sensations. Text and illustrations offer a double level of reading: words describe what the baby's feeling in her mother's womb, pictures show what's happening outside. [Text in Italian]
A book for:
telling the experience of birth;
imagining the first sensations a baby may feel;
giving a present to newborns.