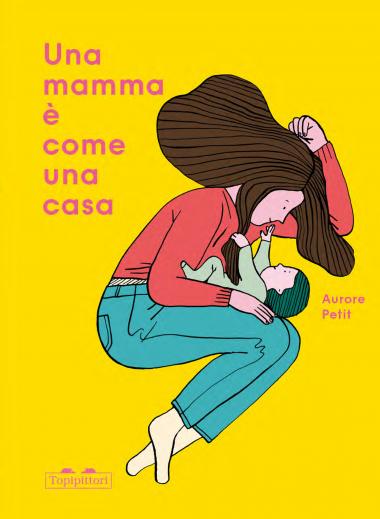 A mother is a home, a nest, a fountain, a shelter, a mirror, a tree, a show, a hurricane, a doctor, and a medicine ... We can read her in a million different ways, just like a book. A beautiful metaphor of motherhood, written and illustrated by Aurore Petit.
[Text in Italian]
A book for:
thinking about the people we love; 
inventing metaphors for members of our family; 
getting adults and children closer.