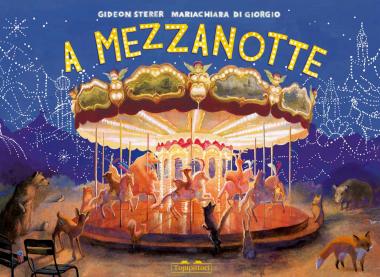 One day, the forest suddenly bursts with human presence and noise. An amusement park is soon installed. The animals of the forest pop out their lairs to have a look. They see people having fun and feel an irresistible wish to imitate them. When the night comes, they cross gates and fences... How will it end?
A book for:
observing details and trying to guess what animals do; 
imagining what's going to happen on the next day; 
finding out who's buying cream and strawberry icecream.