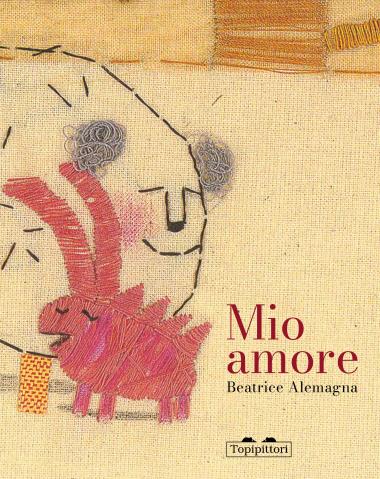 There's a strange animal with a dog's hair and a pig's head. People sometimes mistake him for a cat, for a monkey, for a mouse, even for a lion... But who is him?
Answering to this question is no longer important when he meets another weird, little creature, and falls in love with her. A tender love story by Beatrice Alemagna with hand-sewn illustrations, made of fabric, buttons, lace and embroidery.
[Text in Italian]
A book for:
discovering what love is; 
making a present to someone we care about;
inventing other weird animals.