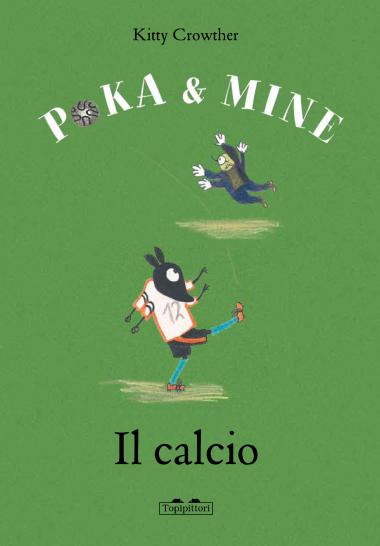 The first two books of Kitty Crowther's series for little ones is finally available in Italian: Poka & Mine, the adventures of a father and his daughter through the joys and troubles of daily life. In this episode, Mine wants to play football. "It's a sport for boys", Poka says. "So what?", Mine answers. Then, Poka signs her up in a football team and buys her brand new shoes. But her team mates are quite bully, and Mine becomes very angry...
[Text in Italian]
A book for:
having a good time, grown ups and little ones together;
learning that a misadventure is first of all an adventure;
facing troubles and fears with wisdom and tenderness.