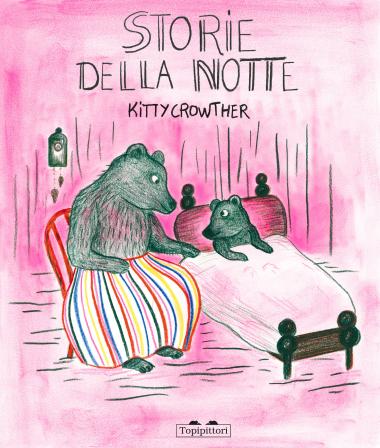 Little bear asks his mom three stories, so she starts telling about a night keeper who sends the whole forest to sleep with her gong; about a little girl with a sword who got lost, and about Bo who cannot fall asleep. Kitty Crowther, Alma Award winner, is author of the text and the stunning images of this book, full of mistery and sweetness. [Text in Italian]
A book for:
overcoming fear;
making up other goodnight stories;
imagining what happens when these characters wake up.