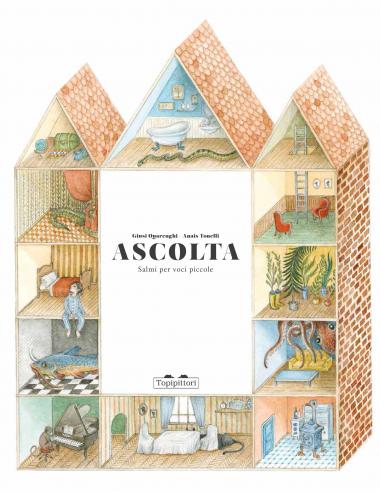 Listen. Psalms for little voices is a poetry collection that dates back to the Bible's ancient times and reaches us today with unchanged strength, relevance and intensity. It's a guiding voice that helps us discovering ourselves and the world, our need for protection, the fear, happiness, anger, love, despair that we all feel, children and grown ups. Giusi Quarenghi rewrites forty enchanting psalms, with illustrations by Anais Tonelli: a rising star of illustration, being this her first -astonishingly mature- picture book. [Text in Italian]
A book for:
learning how to listen to other people and to themselves;
finding the beauty of silence and words;
trying to listen to the invisible.