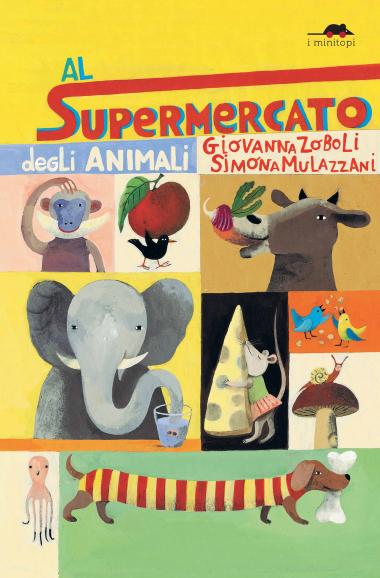 At the Animal Supermarket you can find only natural, healthy food. And the beasts are very picky, when it comes to eating. This book is a colourful and unconventional guide to a correct diet, where children are invited to consider the difference between what animals eat and what they are offered in shops and supermarkets. A book with a game, to entertain children while teaching them the principles of good nutrition.
[Text in Italian]
A book for:
learning new words;
thinking about our diet;
designing a new supermarket for the future.
Also published in:
French, Korean, Portuguese (Brazil), English, Simplified Chinese.