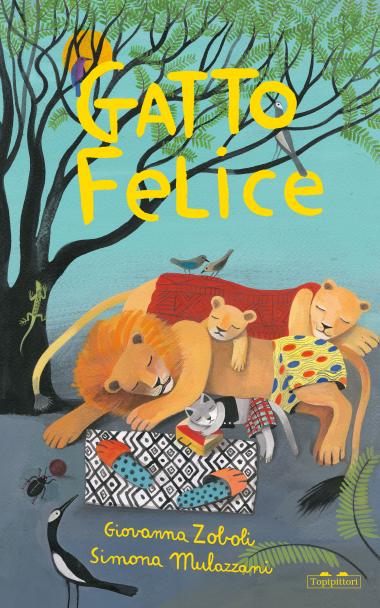 Gatto Felice lives in the city, in a very comfortable flat. On a summer night he decides to go visiting his family around the world. There are tigers, snow leopards, lynx, puma, panthers, and of course lions. In 24 hours he touches the most beautiful landscapes: deserts, jungles, ice fields, savannah… And he's offered herrings, meat skewers, steaks, prawn toasts…
A book for:
making up travel stories about their pets; 
learning traditions of other countries and other animals; 
imagining and telling our own world tour.
Also published in:
English, Korean, Russian, Simplified Chinese.