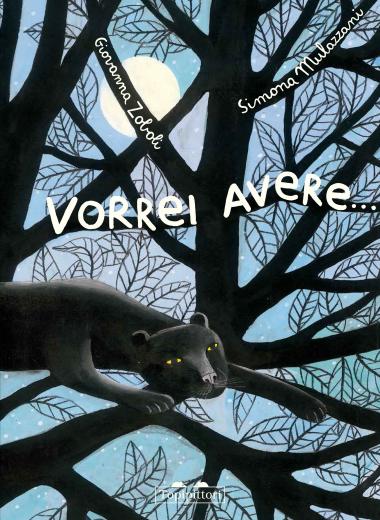 A song for solo child voice. A love song which leads you, page after page, through fields and tropical forests, oceans, moonlit nights, milky ways, forests and beaches. A tribute to the perfection of animals through the loving care of a child who passionately desires to possess their extraordinary abilities. In this book, beauty is never named, but everything suggests that the child, whose voice accompanies us from page to page, is completely seduced by it. This is a prayer-book, in its own special way: a prayer to remind us that our thoughts may be secular, but nature may not. Nature is sacred. [Text in Italian]
A book for:
discovering the beauty of nature;
making new wishes;
thinking about who we are and what we have. 
Also published in:
Portoghese (Brasile), francese, spagnolo (Spagna e Messico), coreano, tedesco, inglese, cinese (tradizionale), svedese.