A volte mi accade di vedere un'immagine particolarmente affascinante e di partire da lì per una ricerca. Mi è accaduto questa volta con una delle illustrazioni usate da Giovanna per l'articolo sulle fiabe di Andersen uscito prima di Natale su Doppiozero, che potete rileggere qui.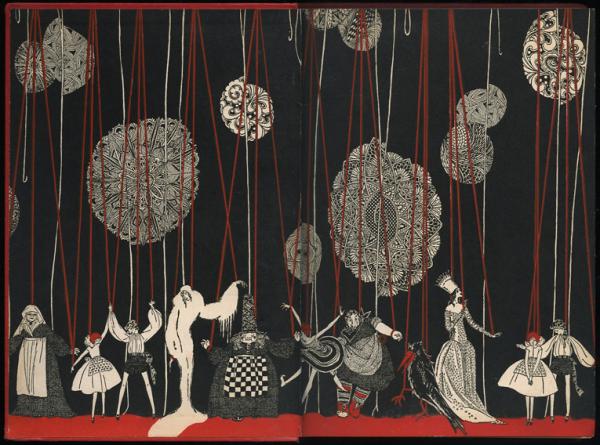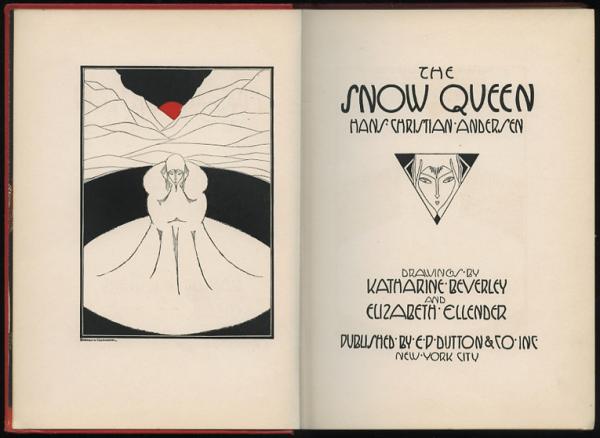 L'immagine era tratta da un libro pubblicato a New York nel 1929: The snow queen (La regina della neve) di Hans Christian Andersen, con illustrazioni di Katharine Beverley & Elizabeth Ellender, di formato relativamente piccolo (circa 23 x 16), rilegato in tela rossa, con decorazioni al piatto e al dorso, con 48 illustrazioni a piena pagina e decorazioni tipografiche.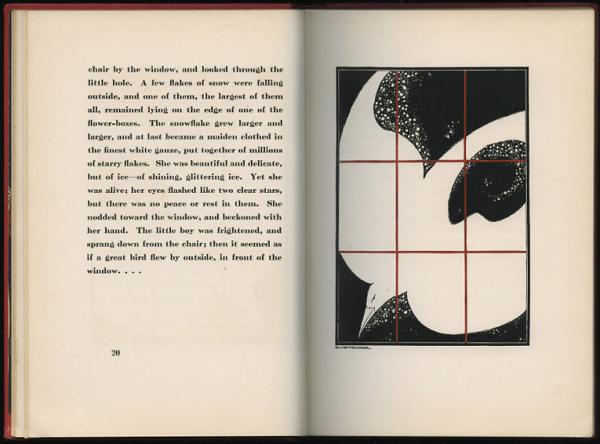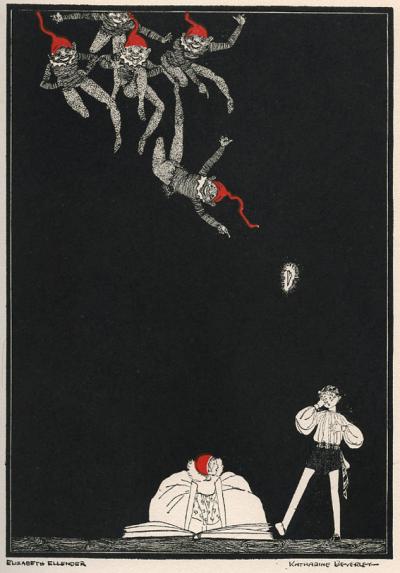 Ho trovato il libro e immagini di tutte le pagine illustrate, ma delle illustratrici non si sa nulla. Manca qualsiasi menzione perfino nell'Illustrators' of children's books 1744-1946, compilato da Bertha E. Mahony (fondatrice della prima libreria per ragazzi della storia, The Horn Book, a Boston), Louise  Payson Latimer e Beulah Folmsbee.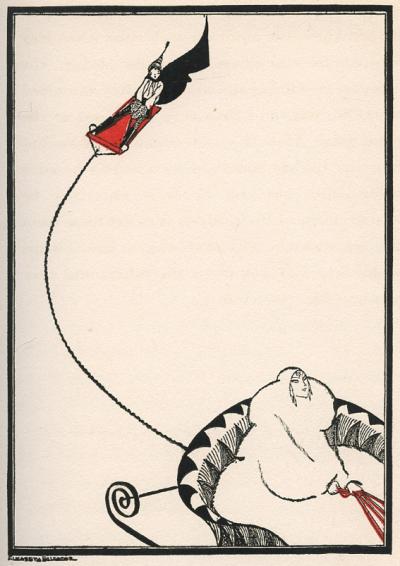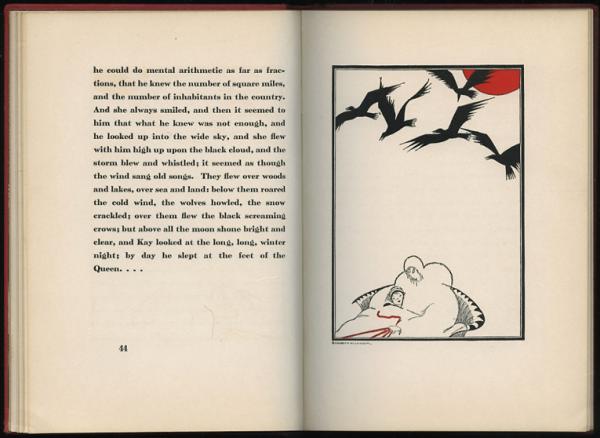 Insomma, le autrici di queste immagini sorprendenti ed estremamente innovative, a cavallo fra Art Deco e Art Nouveau, che fanno un uso sorprendentemente moderno ed estremamente efficace della bicromia (sul bianco della carta, il nero e il rosso dell'inchiostro), sono come fantasmi.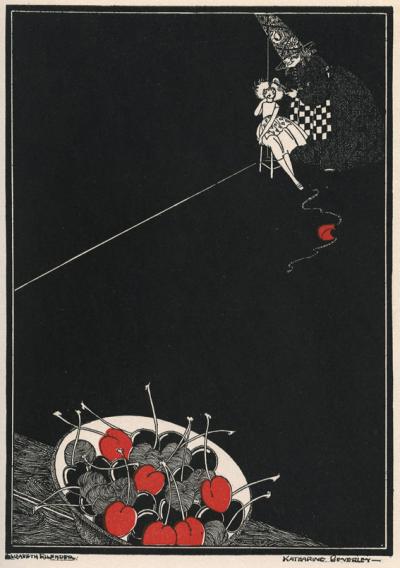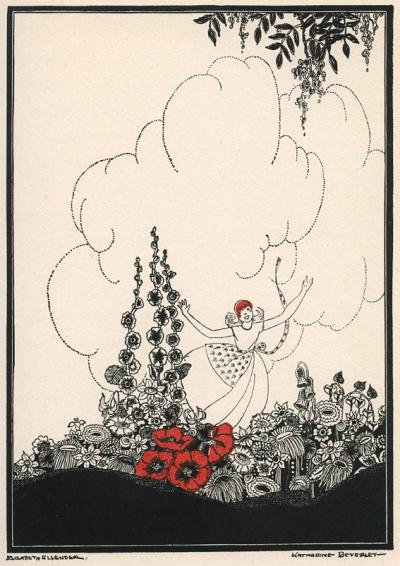 Frustrante, vero? Però, almeno, ci possiamo godere le illustrazioni.